Pediatric Dentistry - San Jose, CA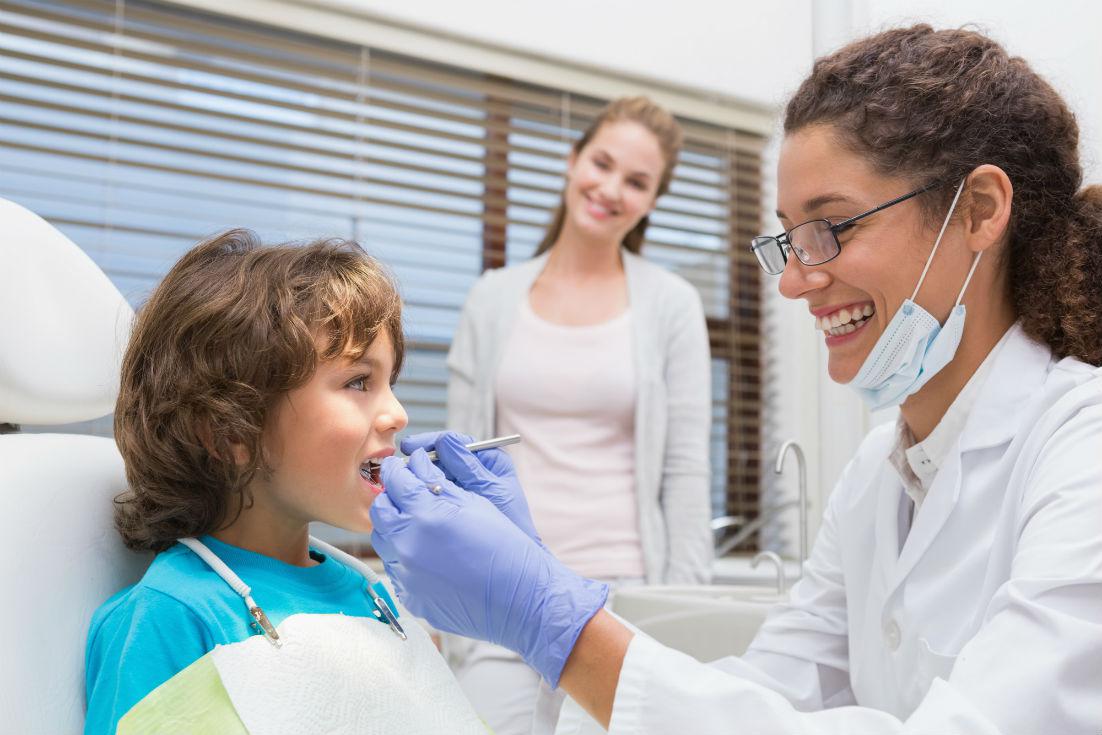 A child's first visit to the dentist should be enjoyable. Children are not born with a natural fear of the unknown. Our office makes a special effort to use pleasant, non-frightening, simple words to describe each treatment.  Through the years, our dental team has been recognized as a leadhing provider of pediatric dentistry in San Jose and the surrounding communities.  While most dentists refer their pediatric cases, our dental team is equipped to treat your child's dental issues directly in our office.  With extensive experience in pedodontics, we can provide a true "family" practice where we address the dental needs of your entire family in our Fort Worth office location. 
What To Expect During My Child's First Visit
We want to do all we can to help your child have a positive first impression during their visit. We invite and encourage parents to visit us before their child's appointment to get to know the office and address any questions or concerns you may have. When you feel comfortable, it helps your child to feel comfortable, too.
During their first visit, our team's first priority is to get to know your child and establish trust. Using a positive and engaging approach, he talks to them about their teeth and helps them understand the dental office. If they are comfortable, he will perform a gentle, non-invasive exam. If your child is stressed, he treats them patiently and can schedule the exam for a later visit.
A child's dental care focuses on preventing health problems, monitoring their growth, and addressing problems quickly and effectively. We pay close attention to common issues children face, including tooth decay, misalignment, and jaw development.
What If My Child Is Nervous?
It's normal for children to feel nervous when visiting the dentist, especially if they're young. If you expect that your child will be nervous, or if you are also stressed by dental visits, please discuss it with us beforehand. We'll do all we can to help both you and your child feel safe and relaxed.
We are always patient with children and strive to be gentle and calm during exams and treatment. Working with them at their pace ensures that they never feel rushed or overwhelmed.
In cases where your child continues to feel stressed, we can provide conscious sedation with nitrous oxide (laughing gas) to help your child relax and receive the dental care they need.
Easy Ways to Help Kids Enjoy Healthy Smiles
Practicing good oral health and hygiene at home is just as important as regular dental visits. Here are five simple ways for you to help your child's teeth stay healthy today and for years to come.
Let your child pick their toothbrush. Making a personal choice helps them to enjoy brushing more and get excited about it!
Brush your teeth together. This is great bonding time and helps you set a positive example of good hygiene habits.
Download kid-friendly dental apps. There are plenty of apps your child can have fun with while also encouraging a positive attitude towards dental care.
Trade sugary fruit juice for raw fruits and vegetables. Not only will they receive better nutrition, but they'll have a much lower risk of cavities.
Use songs and games to make hygiene fun. Both songs and games are important learning devices, and they can be fun for both of you
Learn More About Our San Jose Pediatric Dentistry
Call Us Today or simply request an appointment online to learn more about our pediatric dentistry in San Jose!